RHEOLOGY TESTING AT FLUID DYNAMICS (908) 200-5823
Copyright 2021. Fluid Dynamics, Inc. All rights reserved.
Measures setting and working times of adhesives

Perfect oscillatory QC rheometer for viscous soft solids/high viscosity fluids

.5 to 2 Hz

Temperature Control

Disposable test cups/probes

Portable

Reasonably priced and easy to use


T2SR History
Rheometrics Scientific acquired a thermal scanning rheometer from Polymer Labs in the 1980s, called the TSR. The instrument needed to be updated with new data acqusition and software, work done by Fluid Dynamics in the 1990s. It was to be marketed by Rheometric Scientific as the RheoPro. Prior to the acquisition of Rheometric Scientific by the Waters Corp, the TSR was acquired by Fluid Dynamics.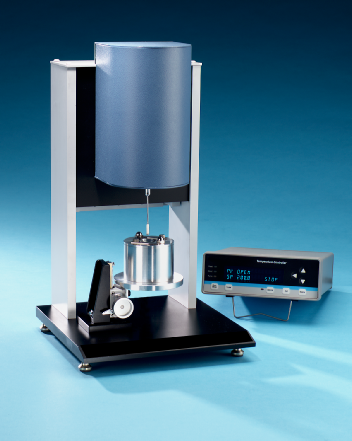 Measure phase angle as a function time during adhesive or gel formation.

Easily installed in exhaust hoods for use with hazardous materials

Requires no special power or air utilities

Simple software to set test parameters and collect data.

Set data acquisition rates